Welcome to flooring direct inc.
Flooring Direct Inc., is the area's one stop shop for all things remodeling. The new showroom open in Carolina Beach, offers a huge selection of flooring, cabinets, tile, granite and more. Alternatively, we're delighted to bring the showroom to you anywhere in Southeastern North Carolina!
Keith Bloemendaal and Justin McKeithan are well-respected licensed general contractors with more than 54 years of combined construction experience. Because of the growth in new construction and home remodeling projects along the coast, Bloemendaal and McKeithan identified an immediate need for a complete local showroom staffed with a professional, knowledgeable and accommodating design team. In January 2020, Flooring Direct Inc., opened its doors to the public. Stop by today and see Flooring Direct sales team members Gary Babbitt and Travis Whitlow.
WHY CHOOSE FLOORING DIRECT
We offer so much more than just flooring products. We are your complete remodeling center!
Don't take our word for it.  Read reviews from a few of our recent customers 😀
Chris & Helen
"We are so thankful to have this business open up in Carolina Beach.  The level of service and expertise goes above and beyond what you would ever get from a big box store. Prices are good too."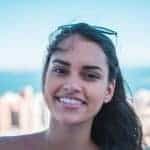 Jillian Wilde
"My husband and I just completely gutted our beach home that has been in our family for almost a century. Keith and Flooring Direct helped us make our coastal farm house dream a reality."
'The Dukes' family
"We were thinking about selling our home and building. We met with Flooring Direct and long story short - we love our home again! New kitchen, bathroom and master bedroom suite! Love these guys!